This is a Sponsored post written by me on behalf of DISH for SocialSpark. All opinions are 100% mine.
One of our family's favorite things to do is watch movies and television together. These days, with out iphones and hectic schedules, it can be hard to sit down all together to catch our favorite shows. That's why we love having DISH in our home, just like their 14 million other subscribers!
We've been DISH customers for many years and it's a service I can't imagine doing without. Especially when we have so many conflicts with everyone wanting to watch their favorite shows and they're all on at the same time! It can get stressful trying to coordinate who gets to watch or record their show when so many air in the same time slot. My husband wants to watch every episode of James Bond that airs, plus wrestling on Monday and Friday Nights, while the kids need to watch the newest episodes of Adventure Time and of course we all watch American Idol and Biggest Loser. Oh, I cannot forget my absolute favorite show, Parenthood! So you see, we are always bickering about who gets to record what with our current DVR!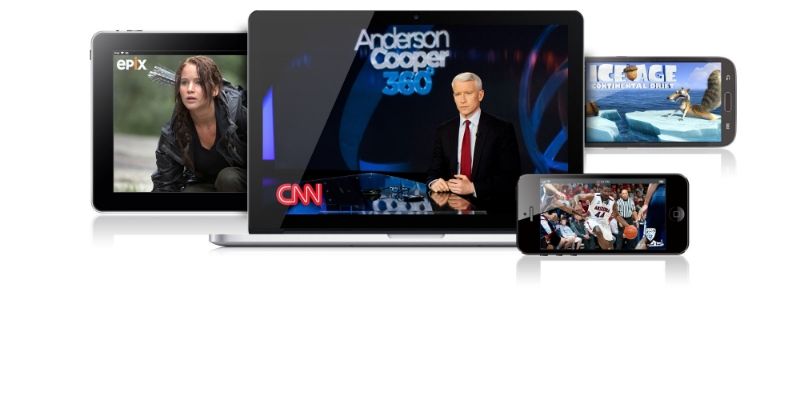 DISH's newest technology may just solve our problem. The new HOPPER from DISH shows why they are industry leaders. This new state of the art equipment keeps busy families in mind with all of the amazing new features, now we can even watch our favorite shows when we're on the go by connecting our smartphones, tablets and computers. If we forget to set up a timer while out of the house, we can even manage and schedule our recordings remotely — how cool is that?
I am most looking forward to the increased storage space — Our current DVR has 250 GB of storage space. Compare that to the 2T of space on the new HOPPER and you get why I'm itching to make the switch.
Imagine being able to record up to 2,000 hours of our favorite shows. The absolute best part is that instead of only being able to record 2 shows at once, The HOPPER lets you record up to 6 different shows, all at the same time! No more accidental deletiing of someone's much anticipated recording (not naming any names here, hubs)!
Learn more about the Hopper and all the features that are only available from DISH (starting Feb 11, 2013), I'm excited about all of them!
NEW — DISH Anywhere™ – Never miss watching your favorite team or program again by transforming your smartphone, tablet or computer into a portable TV. With the DISH Anywhere app (for Apple and Android devices) and www.dishanywhere.com online portal, customers can watch live and recorded TV including live sporting events, TV shows and movies – anytime, anywhere. DISH Anywhere also lets you take control of your DVR to schedule and manage recordings remotely. DISH Anywhere is included with every DISH subscription at no additional charge.

NEW — Hopper Transfers™ – This is the long awaited solution for watching programs when traveling without an Internet connection, such as in-flight or on the road. Simply transfer your DVR recordings to your iPad with the free Hopper Transfers app before you leave the house and you can enjoy your favorite movies or shows on flights or keep your kids entertained on a long road trip, even when you don't have an Internet connection. Your shows and movies – on your time anywhere.

AutoHop™ – Hate commercials? DISH created commercial-free TV so you can save an hour each night! Now you can instantly skip commercials in recorded primetime TV on ABC, CBS, FOX and NBC. Only DISH gives you ad free TV with AutoHop™ on the Hopper™.

PrimeTime Anytime™ – With the Hopper™ you can record 6 different shows at the same time during primetime giving you three hours of on demand primetime ABC, CBS, FOX, and NBC programming available to you for up to 8 days from initial air date.

Whole-Home HD DVR Functionality – The Hopper™ lets you have full HD DVR functionality on every TV, so you can pause, rewind and record live TV in any room. Plus, you can access your DVR library on all TVs so you can record a movie in the living room, start watching it in the bedroom and then finish in the kitchen.
DISH already makes our television watching a great experience, with The Hopper, it will only get better! Skipping commercials with AutoHop and recording all of our favorite shows without fighting will make our time together more enjoyable. Learn more about the Hopper today and start enjoying stress-free entertainment. The HOPPER is a free service when you sign up for DISH. Packages start at $24.99. (For 12 months with a 24 month commitment. Restrictions Apply.) You can keep up to date on all of the DISH news when you LIKE DISH on Facebook and Follow DISH on Twitter.
Now, I want to know —  Which HOPPER feature would your family like best?