This post brought to you by New Jersey's Division of Travel & Tourism. All opinions are 100% mine.
It may have been snowing just last week, but with the return of warmer weather on all of our minds, it's never too soon to start making your summer plans now! We live within a fairly short driving distance to New Jersey and the East Coast, so I have been looking for great travel destinations that wouldn't require a long travel time.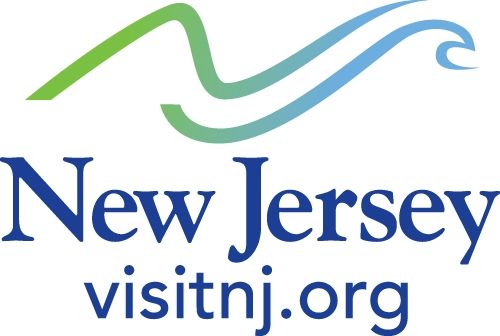 The Jersey Shore has so many draws – it would be the perfect place to plan a weekend escape with my hubby, or a great family vacation this summer. Whether you want to learn to surf, browse the farmer's markets or take in a music festival — with 130 miles of Shore and a lineup of festivals, events and concerts all summer long — there will be an activity for everyone to enjoy. Be sure to visit NJGoingStrong.com – your go-to source for everything at the Jersey Shore. Also, check out all of the events planned for this season by visiting the Shore on Facebook, Twitter, YouTube, Instagram and Tumblr.
There is so much to do and so many ways that a family can discover New Jersey that it's hard to choose where our family would go first. Of course, we'd love to visit fabled beaches in southern New Jersey, such as the Wildwoods, to experience 38 blocks of attractions, shopping, amusement piers and more family fun.
I know that seeing the Statue of Liberty in person is high on my children's and my bucket list. New Jersey's 1,212-acre Liberty State Park, located in Jersey City, offers a ferry service to Ellis Island, boating, hiking, a state of the art Liberty Science Center which features hundreds of exhibits and the nation's largest IMAX Dome Theater with a screen 88 feet in diameter and so much more!
Since our family also loves animals and zoos, a stop at the Adventure Aquarium would be a great place to spend a few hours. The almost 200,000 square feet aquarium offers a 40 foot shark tunnel and families can view over 20 sharks and 850 creatures, from land and sea, including two huge Nile hippopotamuses in the West African River Experience — how cool is that!
For a great New Jersey outdoor experience, I know my family would love to visit the "Great Northwest" Skyland Region of the Garden State. As just a portion of the state's millions of acres of state and national parks, this area calls to the history, nature and wildlife lover with attractions such as the Morristown National Historical Park, a nearly 70,000 acre Delaware Water Gap park and numerous other stops in the towns and villages that dot this region.
A wildlife and nature lover's paradise — New Jersey boast 4,100 fresh waterways, 130 miles of Atlantic Ocean coastline, more than 325 species of birds, 90 mammal species, 79 reptile and amphibian species and more than 400 species of fish!
The Delaware Water Gap park, with its waterfalls and trails that wind through the Appalachian Mountains, especially calls to me. I'd love to explore the 40-mile river valley and see the breathtaking scenery I know awaits us. If we were feeling adventurous — tubing or canoeing the free-flowing river would be an experience our family would never forget!
I cannot even begin to share with you all of the fantastic ways you can create wonderful memories in New Jersey this year! For those who live in, visit and dream of visiting the area, it's a relief to know that after Hurricane Sandy, the Jersey Shore is Going Strong and ready for summer — with an amazing lineup of fun, festivals, concerts and events.
To start planning your New Jersey vacation, be sure to sign up for e-news and download a visitor's guide on visitnj.org. You can also learn about New Jersey's live festivals, fun attractions, family activities and amazing events by following their social sites on Facebook, Twitter and YouTube.