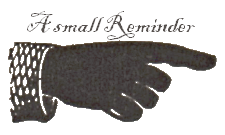 Found & Shared
I haven't done this in FOREVER! What happened to my weekly found & shared posts? I miss them, I am going to TRY and get them going again… I'm hopeful :) This is just me passing on things I've run across and like myself!
Don't forget to enter all of the great giveaways I have going on! You can currently win a $50 Dick's Sporting Goods gift card, Cathy Bryant's latest novel, Texas Roads, your choice from 3 different hairstyles from Puppycatmeow's Etsy shop and an awesome Exergen thermometer. I've got some more in the works so keep checking back!
Helping Hands:
Little Penny is fighting stage 4 Neuroblastoma cancer. there will be a fundraiser auction on Friday, March 19th beginning at 6am PST at http://pennies4penny.org/. The auction will run through the weekend and close Sunday March 21st at 9pm PST. Please offer words of encouragement, donate and/or pray for them.
Begging for votes!
I belong to a fun blogging forum full of helpful ladies (and a guy) over at MomDot. If you have a spare minute or two to vote for the owner's daughter I know she'd really appreciate it! She's competing to win a scholarship. All she needs to do is stay in the top 50 to get a chance for the big prize! There are only 2 days left to vote!
If you tweet I would SO love it if you could tweet for me! All you need to do is tweet this: @dickssportcmo I nominate @ahensnest for the #startinglineup because her blog rocks! you can change why you'd vote for me if you like! The contest ends on March 31st and I need all the help I can get to get into the top 10 spots! If you vote let me know if you need a vote or comment in return!
Giveaways:

My sister is hosting her very first giveaway over on her blog Just Contest Stuff. Win a handy children's bookshelf from CSNStores.com. It's really cute so go enter! ends April 1st.
I have no babies anymore but if I did I would SO want to win this sweet little Baby Egg Nest being given away at She Scribes. (ends March 22nd) Can I just say Adorable!Get another chance to win the same cute Baby Bunch Egg Nest over at The Mom Buzz. (ends March 28th) Seriously, I can't stand how stinkin' cute these things are! Someone needs to get preggo so I can get them one!

Mamas Money Savers is giving away THREE copies of the Amelia DVD! (ends March 18th) I so want to win one of them! I did a report on Amelia Earhart in 4th grade. We had to dress like the person we wrote about then stand in front of the class and read it out loud. I was terrified! I loved learning about her though and I can't wait to see this movie. Love the leads of Hillary Swank and Richard Gere!
Win a Mom Makeover Kit by Sephora ($200.00 value!) over at The Shopping Mama! The kit includes Bare Escentuals Buxom Lash Mascara, Sephora Collection Glamorous 360 Deluxe Palette, Sephora by OPI – Digital Diva Collection, Best of Bliss, Lancome Spring Showers Juicy Tubes Gloss Set and Pink Poppy Print Zip Around Bag. Wouldn't that be a nice pick me for spring! ends March 26th.
Mom of 2 Boys Wife of One is giving away $500 in CVS gift cards + 10 PUR water pictures to celebrate the Water on Wheels mobile tour and PUR Tri-City Challenge. That's quite a lot of things to win so you have a pretty good shot at it! ends March 18th.
Contests:
(Woman's Day) Product of the Year USA 2010 Prize Package Giveaway ($327.23 value). I want this! You win a bag full of all kinds of goodies that are popular this year! It's like a big box of free sample heaven!
Yummies:

Shop with me Mama has a really yummy looking recipe on her blog this week: Cream Cheese Chicken Crescent Rolls! OMG how good does that sound!
Ya know I'm a bread fiend so this No-Knead Rocket Bread that She Scribes talked about on her blog is one of the easiest recipes I've seen for quick homemade yeast bread! It's certainly worth a try!
What we're eating for St. Patrick's day!
I'm making this delicious altered Irish Soda Bread from Half-Assed Kitchen. It looks so good I can smell it! To go with it I'll serve a Boiled Dinner dish very similar to this Corned Beef & Cabbage recipe over at Planet Green. YUM! Then for dessert we'll savor these light and airy Mint Chocolate Chip Meringue Cookies from About.com! I can't wait! We've invited my Mom and Lee over for a yummy time.
Freebies:
This freebies was shared by The Frugal Girls:
Free cookbook from Sun-Maid Raisins! Choose from Fruit & Sunshine, Healthier Eating, or the New Taste of Tradition recipe booklet. They can be either downloaded in e-book format or request them to be mailed to you.
Here's a great freebie that $5 Dinners shared this week:
Free seeds! Dinner Garden will give you free seeds to start a veggie garden. if you live near a distribution center then you can pick your seeds up to help with shipping costs, they'll send them out if you can't pick them up though.You can also donate to help with their costs, this sounds like an amazing program that can help so many families grow their own food this summer! Also, receive some yummy basil seeds when you sign up for Tomato Heirloom's newsletter and send a SASE!

St. Patrick's day is Wednesday! You have plenty of time to plan some fun activities for the kids to do or make a few yummy recipes t celebrate the holiday.
Tidbits:
This weekend is the Maple Syrup
Taste & Tour in Pennsylvania! We're planning on taking a drive to stop at several local sugar shacks. It's a nice family activity and the free samples are even nicer :) Check out www.pamapleassociation.com to see the ones open in your area or google for a different state & have fun!
Have fun!:
I hope you found something you liked in my Found & Shared! If you think you have something I'd like to share you can email me at hensnest [at] windstream [dot] net. I can't guarantee it'll make it in my weekly post, but it just might! Please don't send me your giveaways. I have a weekly (Friday) Linky for that!