I have a daily struggle with myself over using so much bottled water. We do have a fridge with a filtered water dispenser, the filter last maybe 2 months before the water starts tasting RANK again. Our water is hard, and smelly, and icky, and I just cannot drink it! So what do we do? We use bottled. I hate using bottled water! We buy it buy the gallon and use it for everything from coffee to filling bottles for Jazzercise class. I know that bottled water still comes out of a tap somewhere and that it is still full of all kinds of nasties I'd really rather not think about! The thing is, the taste, I need water that "tastes clean"! I've thought about buying one of the filters that attaches to the faucet, but what's the use if the filter in the fridge only last a couple months?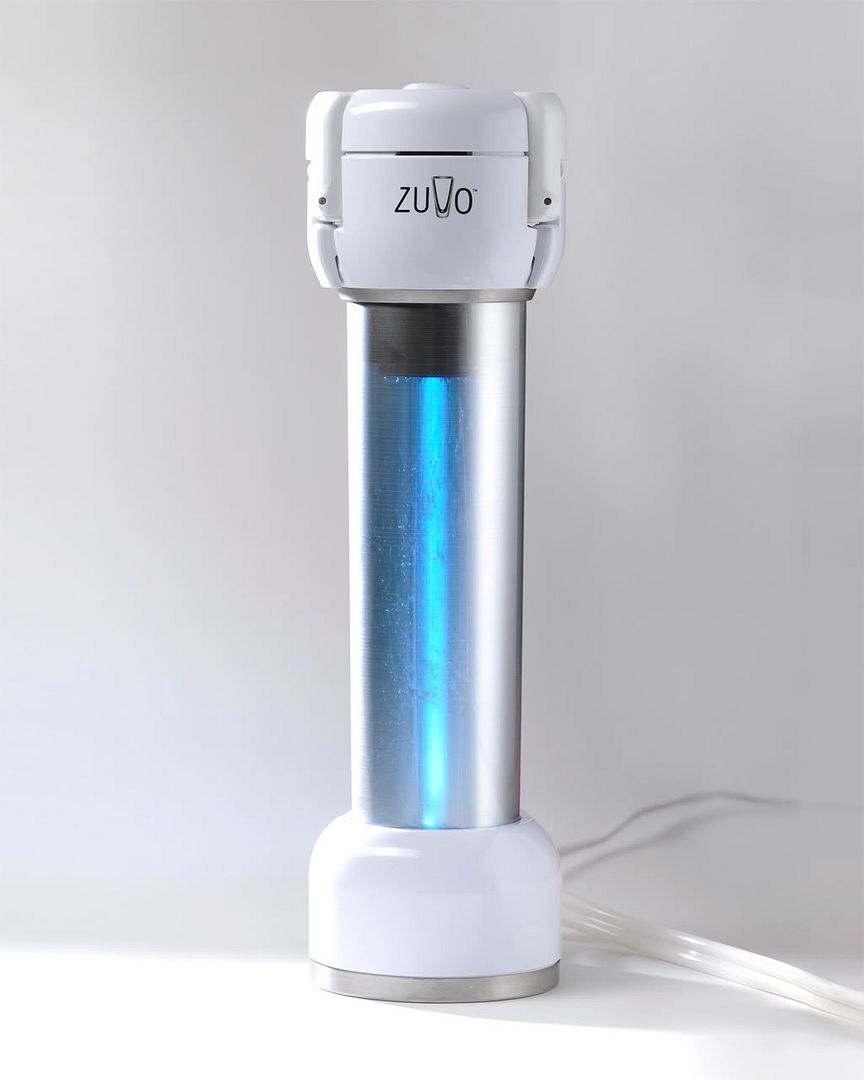 SheBlogs.org shared some info with me about a new water purifier called the Zuvo Water Purator. This looks intriguing to me because it says that the Zuvo uses a 5 step process to clean your water the way "nature intended"! The five steps include: Ozonation, Ultraviolet Light, Photo-oxidation, Filtration with Lead removal and Post-filtration UV.
These are some of the reasons that I will be looking into this filtration device: Zuvo says that their water purator will only use about 2 filters per year (needs to be changed for every 500 gallons used)! It can be connected to your water either under the counter or be used above counter hooked directly to the faucet. They say that the cost per gallon works out to be about $0.06! The UV light has a lifespan of 7-10 years! It removes chlorine, lead and works with hard water.
I definitely think that this is an item worth looking into. Maybe it will work for you! If you would like to learn more about the Zuvo Water Purator you can visit www.zuvowater.com. Let me know what you think!
I wrote this post while participating in a SheBlogs.org campaign to spread the word about the Zuvo Water Purator product. I have not personally used it, I am only offering my opinion on what I think about the product from reading the zuvowater.com website. I have a chance at winning a Zuvo system from SheBlogs.org for participating int his campaign.