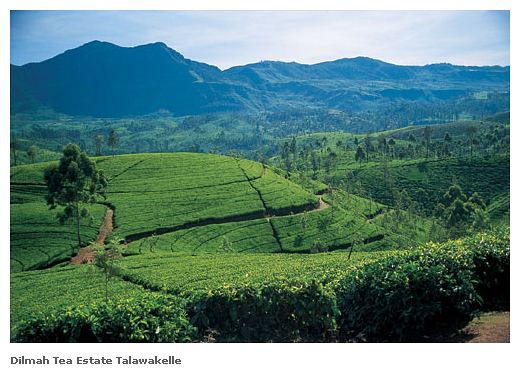 It's a rainy afternoon, won't you come have a cup of tea with me – or maybe two. Tea somehow makes itself into a ritual, a soothing of the soul when one wants to relax – or contemplate – or any of the hundred other things you might do while sitting, and just enjoying this moment. I drink quite a bit of tea :)
I would like to tell you about a tea I was asked to review. I had not heard of Dilmah until just recently and I would love to share what I've learned with you!
From the Dilmah website:
~~~~
For twenty one years Dilmah has offered consumers the first producer owned, garden fresh, unblended, ethical and single origin tea.
Merrill J. Fernando set out in the 1950s to offer tea drinkers the finest tea on earth. Whilst doing so, he desired to make his a genuinely ethical brand. It took nearly four decades for Merrill to fulfill his mission, but in 1988 he launched his family tea – Dilmah – the first producer owned tea brand in the world, handpicked, perfected and packed at source and shipped within days to tea drinkers around the world.
~~~~
The unique philosophy of Dilmah Founder Merrill J. Fernando, is that any endeavour should go beyond the purely commercial. Dilmah Conservation and the MJF Charitable Foundation fulfill the humanitarian service and environmental commitments of Dilmah. Business is a matter of human service.
~~~~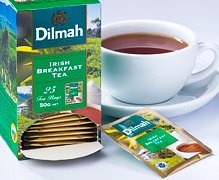 Irish Breakfast Tea is a gorgeous, glowing – red/brown – color. It tastes like a darker tea should – rich, deep with a hint of woodsy. This is the kind of tea I can take a sip of and believe I've been transported into a forest, I can smell the bark of the tree stump I'm setting upon, the ferns that brush against my legs. The kind of tea I want to drink when I awake in the morning. To slowly bring my mind to life's reality. It's that good! I drank this tea plain – no sweetener – and it was awesome!
The Dilmah website describes their Irish Breakfast Tea as "Deep colour, extra strength." They also recommend drinking it when you are in an "Anxious & totally stressed" mood.


Ceylon Natural Green tea has a strong yet very pleasant taste and a misty green color. The flavor of the tea seemed to really awaken my taste buds with each sip. I could feel my eyelids lift and my inner self begin to focus as I finished my cup. A good tea to drink while reading, working on a project, or when you need to focus on an important task – such as writing this review post! I enjoyed this tea both plain and with a teaspoon of honey – I like a bit of sweetness with my green tea.
The Dilmah website describes their Natural Green Tea as a "Pure & gentle green tea, mild and lightly piquant." They also recommend drinking it when you want a "Calm & Medative" mood.
One thing that strikes me with both of these Dilmah teas, is the strength of the scent that wafts out of the individually wrapped tea bags when torn open. So fresh smelling! Each has it's own unique aroma and both taste as good and fresh as they smell!
If you would like to try Dilmah – and you should! – you can purchase it right from their online Dilmah Real Tea Boutique. I believe it may also be available at select stores. Dilmah offers tea in both leaf and bags, in a variety of flavors.
I was sent 2 sample boxes of Dilmah Teas so that I could test them for this review. All images used are from the Dilmah website at http://dilmahtea.com. All opinions in this review are purely my own true and honest impressions of the product. Thank you to Mom Fuse for this review opportunity!