A paper shredder bought at a yard sale for $2.00.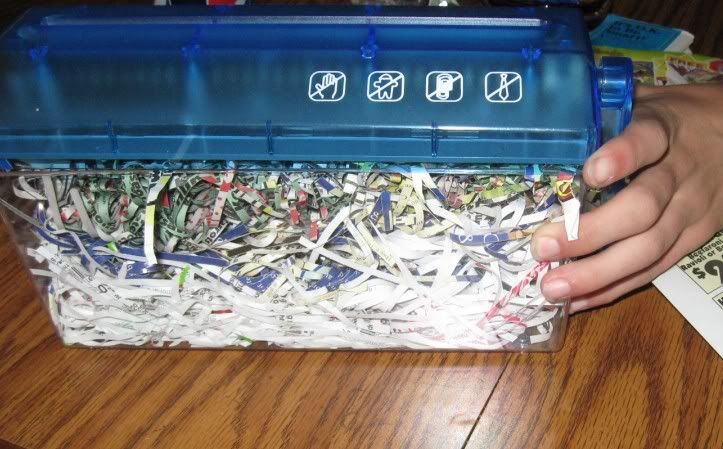 Travel Magazines that keep accumulating in my mailbox for no reason!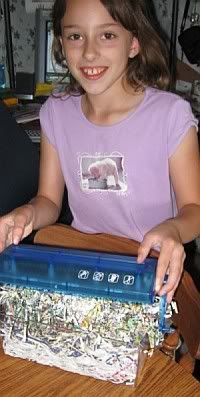 A girl that is now addicted to shredding paper, and leaving little trails of it all over the house.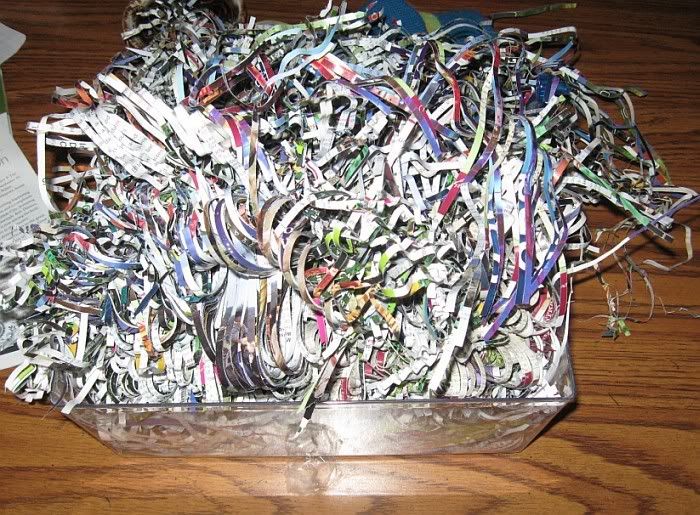 You would think I bought her the latest new gadget or toy.
Hubby: "Where's Pie at?"
Me: "Oh, she's just shredding."
Hubby: "She's WHAT?"
Me: "Shreddin', ya know, shredding paper."
Hubby: "You are so weird."