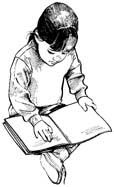 A quick post to share a few fun items found today! Enjoy :)
Freebies4mom.com has a great list of summer reading programs for your kids on her blog. This is a sweet way to earn free books and keep your child reading all summer long!


Here's a sweep I'd love to win! A customized 2009 Paul Masson Brandy Jeep Wrangler. MMMmmm! I love Jeeps :) You also have a chance to win a T-shirt. This contest is open until July 31st and you can enter daily!

Allrecipes.com is holding an Everyday Eats Giveaway for a $10,000 cash prize! You can also play the instant win game for a chance to win magazine subscriptions, cash & more! I love Allrecipes.com and have found some wonderful recipes there! Enter once a day through May 20th.