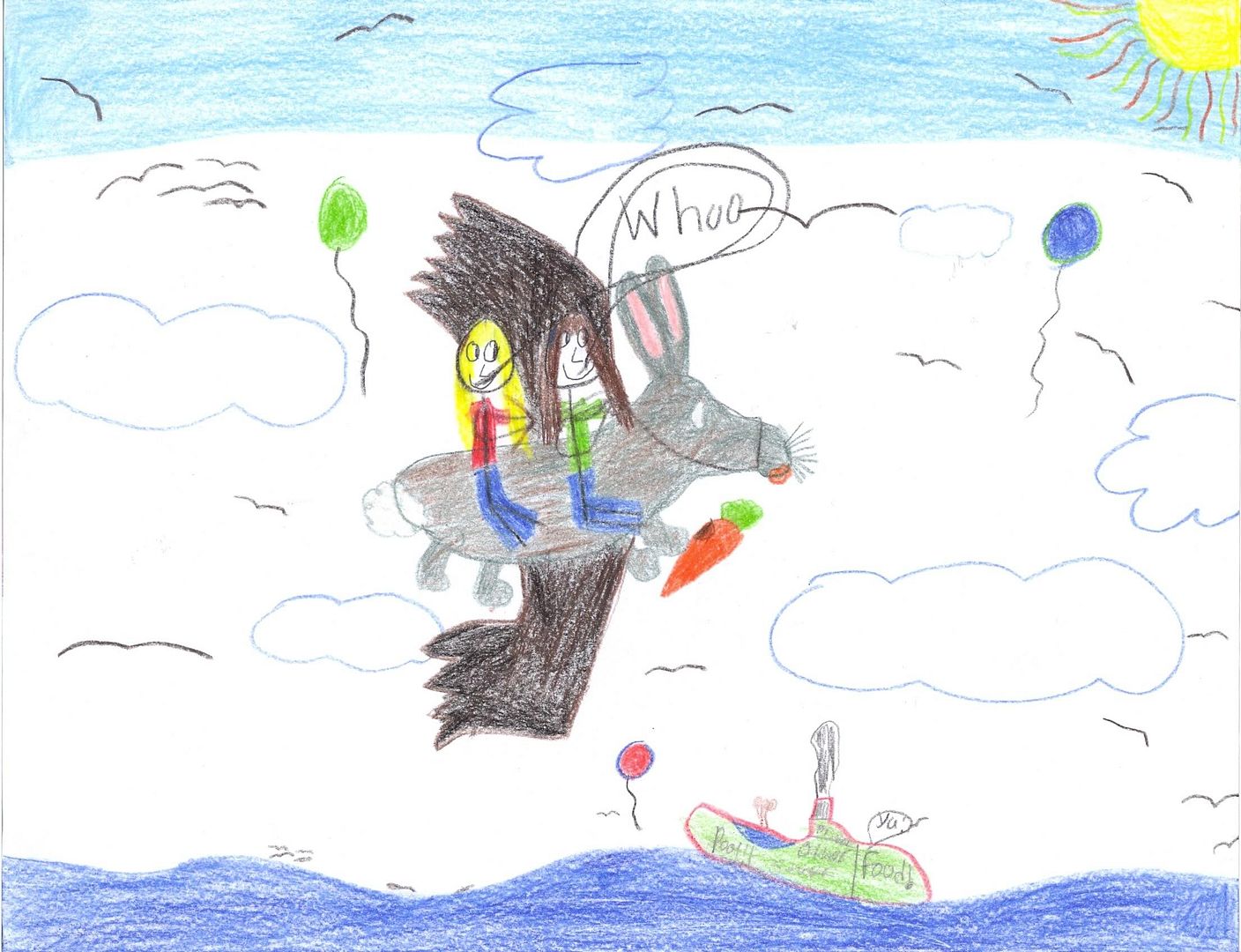 Dream Big, Win Big
with the Carnival Cruise Lines' new contest,
The Virtual Book of Dreams!
Children have such a boundless imagination, Carnival Cruise wants to encourage them to use that imagination to share their biggest most creative dreams!
The child with the most creative and original dream will be awarded the Virtual Book of Dreams™ Grand Prize! He or she will be named the Godchild of the Carnival WaterWorks water slide aboard the Carnival Dream and invited to the ship christening ceremony in New York City in mid-November 2009. The winning family will also receive a two-night cruise aboard Carnival Dream! Four other finalists will win digital cameras and other fun items from Carnival!
By entering and voting in the contest you are supporting something even bigger than your child's dreams, the hopes and dreams of other children. Carnival has announced that they will donate $2.00 to St. Jude Children's Research Hospital for every entry they receive! They will also donate an additional $1 for each vote on the Virtual Book of Dreams website, up to $25,000.00 in total! what a difference we can make if we all dream big together!
St. Jude Children's Research Hospital® is internationally recognized for its pioneering work in finding cures and saving children with cancer and other catastrophic diseases. St. Jude is the only pediatric cancer research center where families never pay for treatment not covered by insurance. No child is ever denied treatment because of the family's inability to pay.
How to Enter:




Open to children age 7 – 12
Have your child complete the thought

"I'm always dreaming up fun stuff. Wouldn't it be awesome if…"

in 250 words or less
Ask your child to create a hand-drawn illustration that corresponds with their dream
Scan the illustration onto your computer
Submit your child's written dream and illustration for a chance to win BIG
The contest entry deadline is on September 18, 2009

What Are the Judges Looking For?

Creativity and Originality of the dream
Expression—how well the dream is captured in words
Emotional Content—how well the dream conveys emotion in words and images.
For the illustration, the judges want to see how effectively the dream is expressed in the illustration. The judges are not concerned with how technically impressive the illustration is, but rather how well it captures the essence of the dream

How and When Will the Grand Prize Winner Be Determined?

A panel of judges will select 4 Finalists
YOU have the ability to select the 5th Finalist by voting online
The 5 Finalists will be officially

announced

on Sept. 28th
Between Sept. 28 – Oct. 4, YOU get to decide the GRAND PRIZE WINNER by voting online
The finalist receiving the highest number of votes wins the Grand Prize title and will be officially announced on October 12.

See the Official Rules for complete information.
Get those creative juices flowing and enter The Virtual Book of Dreams Contest today! It will help so many people and who knows, maybe you'll win! If you'd like to vote for my daughter's entry, we would so appreciate it! Just click on her picture at the beginning of the post or the link above to vote for her dream. Thank you & Good Luck!


I was not paid or compensated in any way to write this post. I am just passing along information that I thought my readers would enjoy!