We haven't done much this summer so we thought a Family Fun Day was in order. We woke up early on Saturday and took a scenic round trip of about 150 miles to enjoy some nearby attractions. The 45 minute drive to the
Pymatuning Lake Drive-In Flea Market
started out foggy & gloomy. We caught a few peeks of the sun though and the rain held off while we picked through the booths that were there. I found another cast iron griddle and a new tarp to cover my chicks run.
This may be my soul purpose of going to the Flea Market…
Big Train Vanilla Latte Iced Coffee :)
YUM!
After the Flea Market we drove almost 60 miles
(most of which was spent trying to see the highway through the torrential downpour at 35 miles per hour!)
to the Erie Zoo.
(we made a pit stop at Arby's and, of course, had
5 for $5 Roast Beef Sandwiches, curly fries w/ cheese and a cool drink.
We haven't had a chance to visit yet this year and it was the perfect day.
No crowds!
There were ducks and ducklings everywhere running all over the place!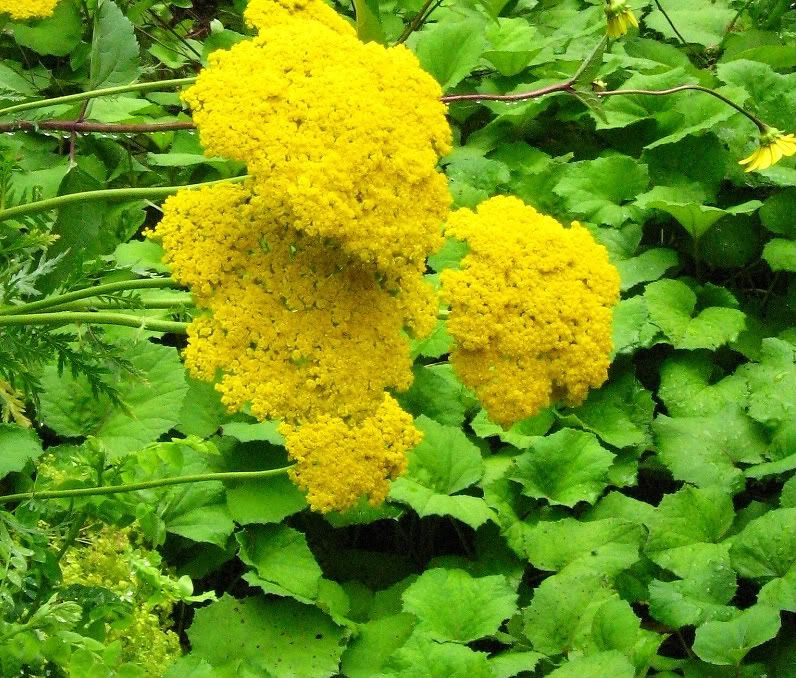 I love all of the gorgeous flowers and gardens they have scattered throughout the grounds!
After the rainfall everything looked so fresh & green.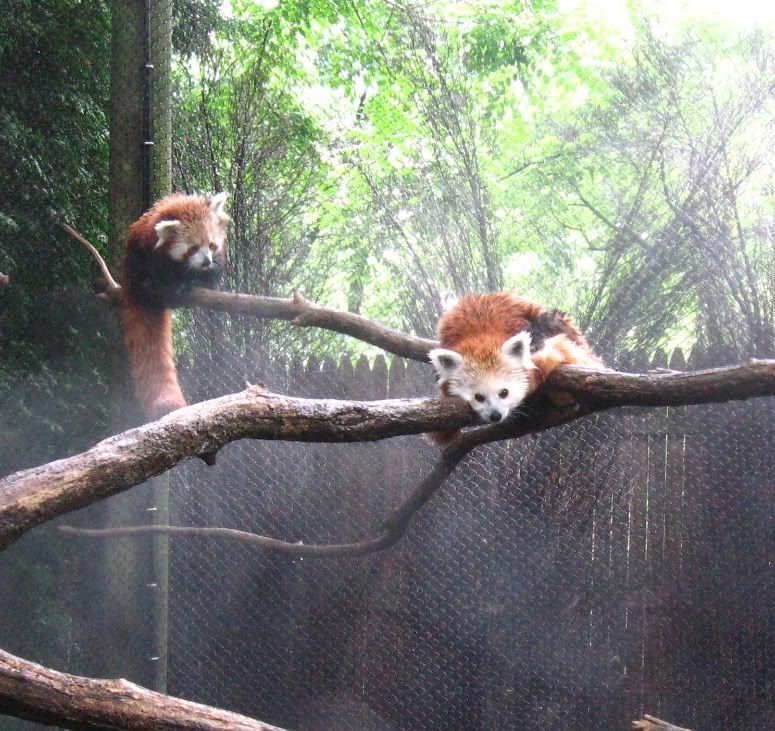 These are my favorites!
Adorable Red Pandas. Dontcha just wanna SMOOSH 'em!
So cute!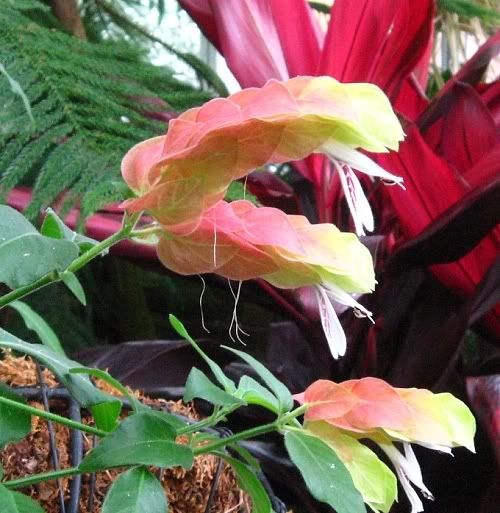 The small greenhouse is always packed with brightly colored blooms.
What is this? Anyone know?
I wish I did, it's lovely.
The White Rhinos are hubby's favorite.
They are enormous and were just soaking up some sun!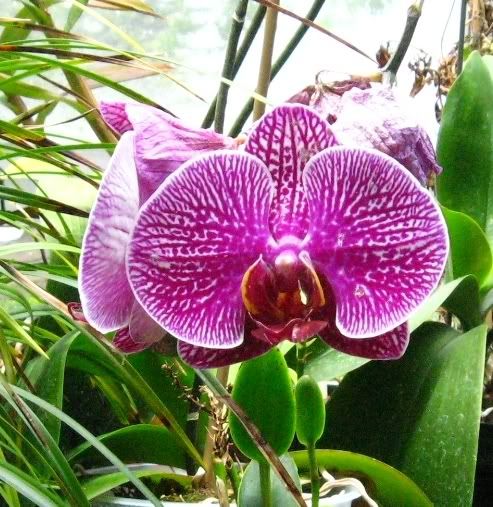 The Orchids were absolutely gorgeous!
I need to buy one for the house!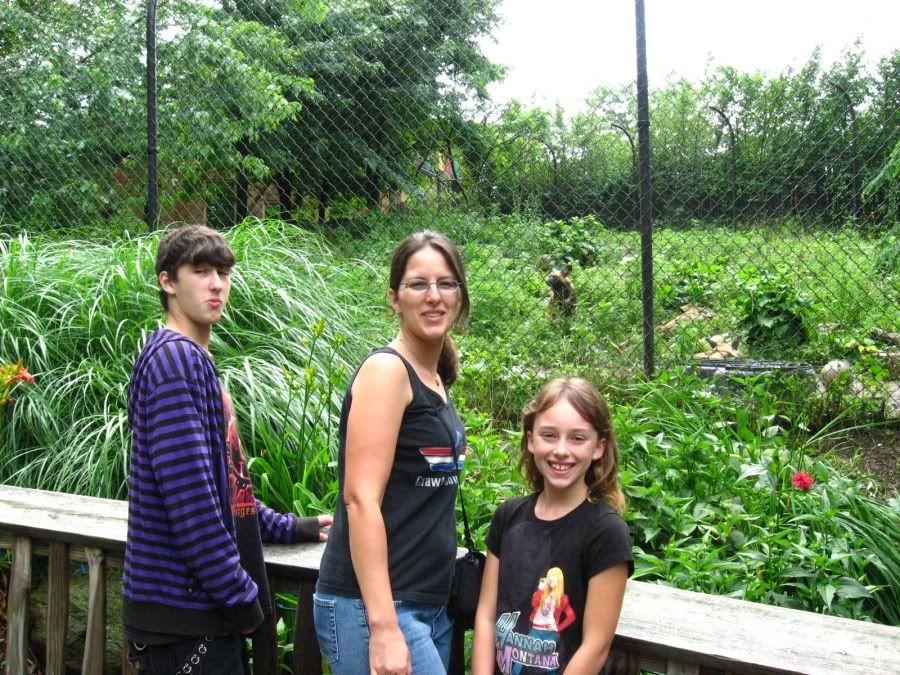 To our surprise the Cheetah exhibit was replaced with
African Wild Dogs.
We will miss the cheetah, but the Wild dogs were quite
funny with their antics.
One was rolling around like our Ginger Dog at home would do :)
Their large round ears and skinny long legs make them a bit comical!
This little guy (gal?) was very inquisitive!
He came right over to see what we were about and then walked on down the rail.
His feathers were a brilliant shade of red with blue and green on his back!
A forced pose picture of Mr.T. & Pie underneath the shrub tunnel.
Mr.T. chanced the overflowing lily pad pond.
Usually the water is much lower!
Pouting gets you nowhere :(
This is my "I wanna goat" face.
(It didn't work)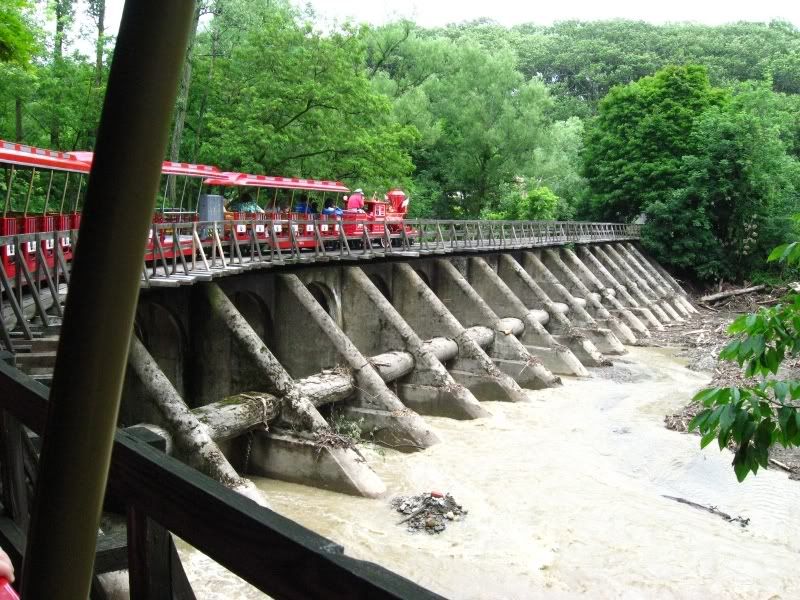 A visit to the Zoo must always end with a ride on
the Train.
No matter how many times your hubby says he's ready to leave,
or even if
your 13 year old thinks he's too cool
You are never to cool for the train in my world!
At least I always have Pie on my side, we always win :)